TESTIMONIALS
"Over the past 26 years we have owned 8 different homes and of those, we "built" 4. The experiences ranged from not very good to acceptable. However our experience with Chris Spencer homes was by far the best and actually pleasurable. The home was completed on time and on budget. No surprises. Chris and his staff are knowledgeable, professional and attentive. Even when we asked for mid-project changes, the word "no" was not in their vocabulary. It became increasingly apparent that the overriding goal of Chris Spencer and his staff is, "Customer Satisfaction". The quality of work and overall workmanship is first rate. Brian Hester worked side by side with us through the entire project and operated like our personal job supervisor in getting what we wanted done. Truly a first class operation with top notch people. Thank you!"
Byron and Margie Hock
---
"Completely pleased and satisfied with our BridgeMill house."
Being in the real estate business as an appraiser and full time agent, and having built and rehabbed several homes before, I know how quickly the construction process can change from exciting to dreadful. From conception through multiple "on the fly" changes, you and Pat were on site, responsive, offered suggestions, and ensured that we received what we wanted. I was delighted to see concrete allowed to season for a few weeks, piers being placed, wire being used, and construction occurring as it should be; my home was built, not slapped together. While most owners may not understand how unusual it is for a builder to be as responsive as your squad was, I recognized that and appreciated it. Even to this day, you maintain a sense of responsibility for your product and that is something that's not seen in the construction business.
From our initial meeting standing in the dirt through today, I have no regrets about working with you. I would unconditionally recommend you to anyone in search of a competent, responsible, and conscientious builder. As an agent, you know I am a fan of yours as I extol the virtues of the homes that you were involved in, have listed and sold many, and regularly encourage buyers to call you if they are in the market for a new home. I sleep at night offering your name both personally, but more importantly from a professional standpoint as a member of the real estate community. Keep up the good work.
Hank Miller, SRA, ABR
Realtor, ReMax Realty Group
Senior Residential Appraiser
---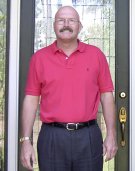 "This house is our fifth home purchase over the course of our (Linda and Rick) lives and this process was "STRESS FREE" from the standpoint of quality, honesty, workmanship, communication, timeliness, etc… Chris maintained an open line of communication with us throughout the completion of our house. We were both very impressed how his words became actions. In addition, Chris was he was adamant regarding a final walk through 6 months and 12 months after we moved in. If we purchase another house, I would like to it be built by Chris Spencer."
Rick Kobel
---
"When we looked to move into our neighborhood we had heard from many about the quality of home that Chris builds. That recommendation from agents and neighbors influenced us to buy one of his houses. After living in that home for years, we would have to agree with all of those who recommended him to us. It was the best built home that we had lived in.
When we decided to move to another location, we knew that we wanted Chris to build our next house for us. His workmanship and attention to detail continues to impress us. It is hard to believe, but we are enjoying our second house that Chris has built for us even more than the first.
Chris has been involved not only during the construction phase, but continues to be responsive well after the closing. Truly the best builder we have ever dealt with.
His houses are so well built, and his reputation for quality is so strong, that it was the major selling point for buyers when we sold our first house that he had built. How many builders can you say that about?"
Ed Jackson
---